•  reporting momentum   •   empowering relationships  • 
When it comes to advancing and improving health, news can be a catalyst for momentum and events empower relationships. Here, we will inform you of Dakota Medical Foundation's latest news and upcoming events.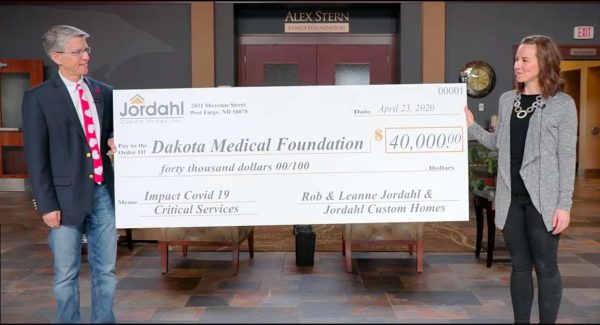 Jordahl Custom Homes contributes $40,000 to help those in our community who are serving others during the COVID-19 pandemic and those in need.