Leading initiatives to create a region of the healthiest people.
Building the fundraising & service success of charities.
Empowering people to be the most generous & purpose-driven souls on this planet.
• Health & Wellbeing Initiatives • Training • Support & Resources • Partnerships • Meeting Space •
for health-related entities, charities & communities
These initiatives were developed alongside community partners
to foster widespread health improvement.
Partners leading and supporting initiatives to improve health and quality of life
Working with and through people like you, Dakota Medical Foundation leads community-centered initiatives and programs, builds the fundraising success of charities, and invests in new ideas that create widespread health improvement.
Since 1996, DMF has invested over $100 million to operate initiatives and expand the impact of over 500 organizations in North Dakota and northwest Minnesota.
In 2004, Dakota Medical Foundation and the Alex Stern Family Foundation formed the Impact Foundation to help charities become exceptional fundraisers and ensure long-term sustainability. The Impact Institute builds the capacity of nonprofits through an annual pathway of resources, training, and tools.
With Impact Foundation and the Alex Stern Family Foundation, DMF hosts the annual 24-hour Giving Hearts Day. Since this first giving day in 2008, generous people have given $165 million, 100% of which goes directly to participating charities.
Connecting people and their life experiences
to opportunities that improve the health of others
Rachel's life and death inspired our family to raise awareness about the rise of colorectal cancer among young adults. We established a DMF fund called "Live Like Rach" so others don't suffer the same fate. Rachel wasn't just a person, she was a force. There are ways to beat this, and we're going to get there.
Pat & Eric Monson
Fund Directors
Live Like Rach
In 2010, as a first-time executive director, I was encouraged to meet with Impact for training and support. If they told us to do something, we did it AND it worked! I still turn to the Impact team for guidance and support. They help us continue to grow and get better. I am always learning through them.
Jill Christopher
CHIEF EXECUTIVE OFFICER
Ronald McDonald House

It was amazing to see the support from Giving Hearts Day and to have different people reach out to us, raising funds on our behalf and who asked us to be part of their events. It was an energetic moment for Down Home. We were lifted up in the community by so many people, and it helped us tell our story to many.
Jenessa F. & Chris W.
Founder & Marketing Director
Down Home
I never considered myself a fundraiser. Lend A Hand Up takes a person with passion and conviction and provides them with the foundation, tools, support, and resources to help someone in crisis. On two separate occasions, we raised more than $20K for families in need. What a gift to the community!
Shelly Gompf
Ambassador
Lend A Hand Up
Dakota Medical Foundation believed in the need for Lend A Hand Up and its potential as a valuable initiative in this area. Since 2008, alongside community members, we have raised over $20 million for more than 600 families in medical crises. This is such a testament to the generosity of this community
Jeana Peinovich
Director
Lend A Hand Up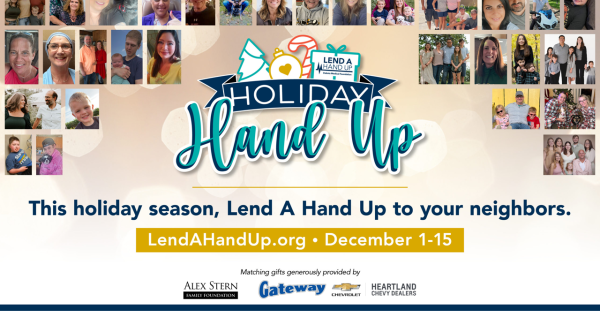 December 1st - 15th, 2023
2023 Holiday Hand Up Featured December Fundraiser
• Hosted by Lend A Hand Up •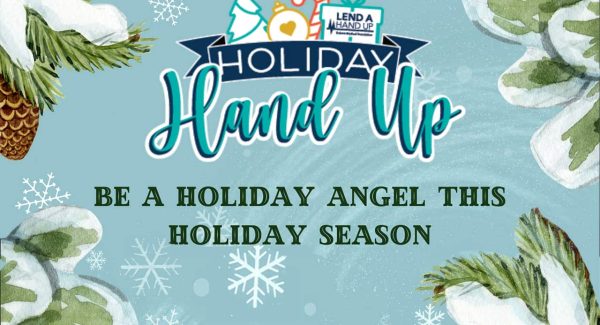 Wednesday, November 15th, 2023
Learn how you can participate in the 2023 Holiday Hand Up campaign
• Hosted by Lend A Hand Up •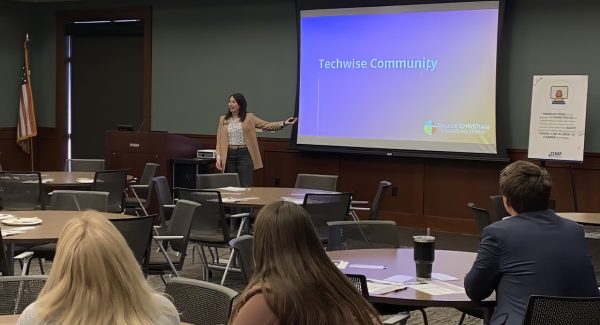 Crystal Dunham exposed the dangers of digital screen time and ways children, teens, and adults can manage digital media use.
Dakota Medical Foundation
4141 28th Ave South
Fargo, ND 58104 USA
Tuesday
8:00 AM - 5:00 PM
Wednesday
8:00 AM - 5:00 PM
Thursday
8:00 AM - 5:00 PM
Stay Informed • Get Our Newsletter