Welcome and thank you for being a part of DMF's Health & Wellbeing initiative. Alongside our generous and committed partners, our current focus is working to end the interconnected epidemics of addiction, suicide, and child sexual abuse. We see our role at DMF at the intersection of curriculum development, resource curation, and data collection and analysis. Please join us as we lift up and empower the organizations working to create a region of the healthiest, most prosperous families in the country. 
The 2022 DMF Wellness Report
Each year, DMF distributes a survey to parents and providers across North Dakota and northwest Minnesota to help gauge the mental, physical, and social health of both children and adults in the region. It is completed by caring adults and professionals ranging from psychiatrists to licensed social workers to school principals, among many others. You can download each year's survey results and view a recording of that year's panel discussion below.
Robbie's Hope is an organization with a straightforward mission: cut the teen suicide rate in half by 2028. It is DMF's honor to partner with such an impactful organization, as we all aim to become a voice for those suffering in silence. Written by kids for parents, the Robbie's Hope handbook is filled with useful tips and resources that will help you start a conversation about mental health with the kids in your life today. A heartfelt thank you goes out to Robbie's Hope for all that they're doing for teens and families across the country.  
Suicide has become the second leading cause of death among teens in the US. What's even more alarming is that North Dakota consistently ranks in the top 10 of states with the highest suicide rates and twice the national average. Now, more than ever, kids need to know this topic is not off-limits.
If you or someone you know is struggling with suicidal thoughts or is in urgent need of mental health care and support, call 9-1-1 or 9-8-8 immediately.
For local organizations near you, please refer to the list of contacts below:
National Suicide Hotline: 800-273-8255
FirstLink: 2-1-1
The Village Family Service Center: 701-451-4900
Valley Christian Counseling Center: 701-232-6224
Justin's Break the Silence: 701-271-0263
American Foundation for Suicide Prevention: 701-371-1194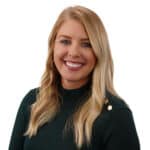 Tara Bujold
Director of Executive Operations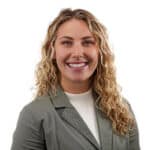 Whitney Isaacson
Outreach Coordinator